Are you interested in creating an online store? Building an eCommerce site is now easier than ever before, thanks to WordPress and WooCommerce. In fact, according to Hosting Tribunal, WooCommerce powers over 28.19% of all online stores.
There are many benefits to using WordPress and WooCommerce to create an online store but one of the main benefits is the opportunity for complete customization. With WooCommerce plugins you can create an online store that's just as powerful and offers just as many features as big-name eCommerce websites. 
So, you can easily manage inventory and orders, improve the online shopping experience for website visitors, and optimize your online store for maximum conversions. 
In this article, we'll share the 21 best WooCommerce plugins for your online store, many of which are free. 
Let's get started. 
1. RafflePress

RafflePress is the best giveaway plugin to use to run a viral giveaway. Running an online contest is a great way to drive more traffic to your eCommerce store, grow your email list, get more social media followers, and even generate sales. 
With the RafflePress drag and drop giveaway builder, you can easily create a giveaway campaign. Plus, RafflePress offers bonus actions to help your business reach your goals. Bonus actions give users extra giveaway entries for completing certain tasks. For instance, want to get more email subscribers? Using RafflePress you can give users extra entries for becoming a subscriber. Other bonus actions include Refer-a-Friend, Follow us on Pinterest, Tweet a Message, and more. 
2. LiveChat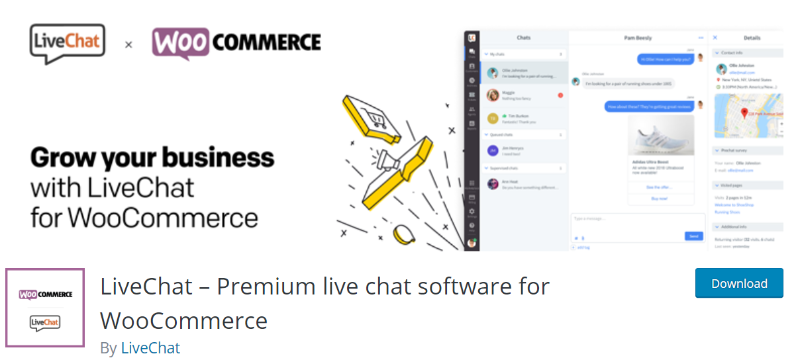 LiveChat, the best live chat software for WooCommerce, lets you keep in contact with your customers 24/7. Letting your website visitors and customers talk with you directly can ease any of their concerns and make them more comfortable buying from your online store. 
Not only does LiveChat let you communicate with your customers quickly, but it offers a ton of other valuable features as well, including:
Visitor tracking – Gathers customer data such as their location, what page of your site they're on, and more. 
Live chat triggers – Initiate conversations when certain criteria is met. For example, as soon as a visitor lands on your website. 
Live chat transcripts – Save live chat transcripts so you can browse through conversations to find important insights. 
Multi-channel communications – Connect with your customers on multiple different platforms like Facebook Pages, Facebook Messenger, Twitter, or email. 
3. WPForms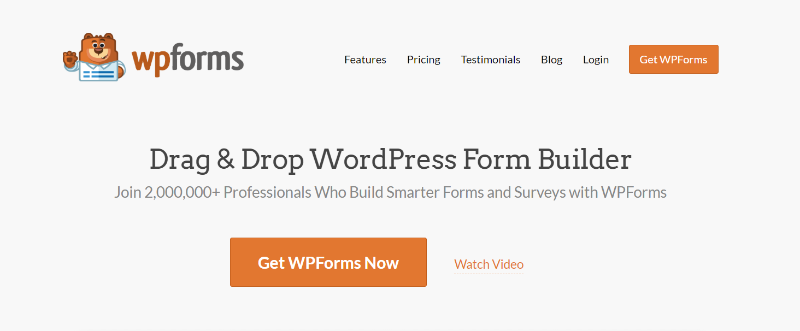 WPForms is a user-friendly drag and drop form builder. With WPForms, you can easily create any type of form for your online store like contact forms, user registration forms, event registration forms, surveys, and polls, just to name a few. Other features include smart conditional logic, user registration, spam protection, entry management, and more. 
Every website needs a contact form for their website so customers can easily get in touch with them. Plus, by creating polls and surveys you can discover valuable insights to help you learn more about your target audience. 
4. PickPlugins Product Slider for WooCommerce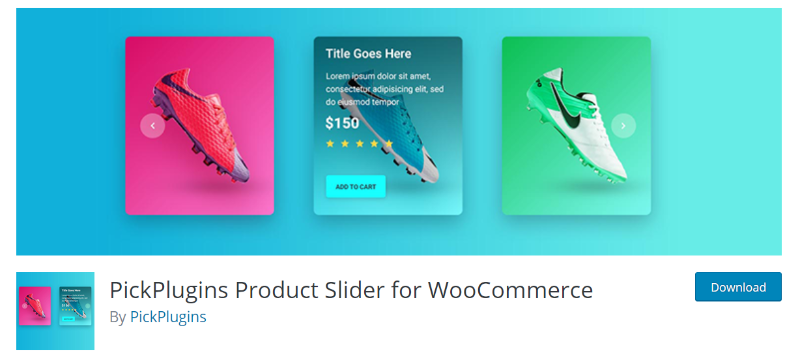 PickPlugins Product Slider for WooCommerce lets you display product images in an eye-catching way. With this plugin, you can add a carousel product image slider anywhere on your eCommerce website. 
Features of the product slider include auto play, stop on hover, touch and mouse drag, the ability to hide out of stock product, and much more. Plus, the slider is completely customizable so you can match it to your brand perfectly. 
5. YITH WooCommerce Zoom Magnifier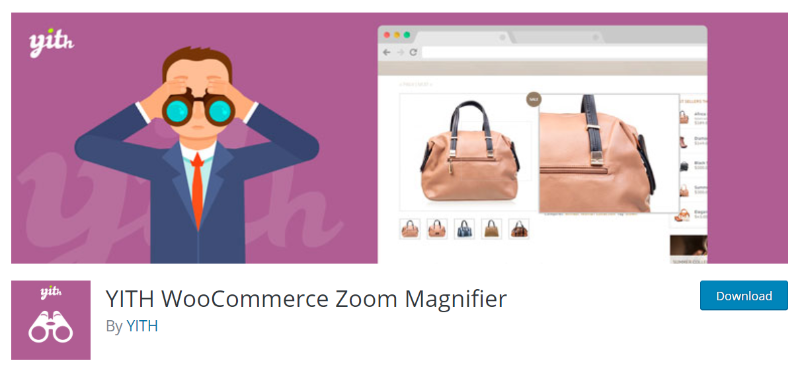 Shoppers want to know exactly what they're getting when they're buying a product online. So, let them see the details of your products up close by adding a zoom magnifier. 
YITH WooCommerce Zoom Magnifier lets your website visitors inspect your products in closer detail by adding a zoom effect to all of your product images. When a user slides their mouse over an image, the zoom magnifier will show a bigger size product image. 
6. Booster for WooCommerce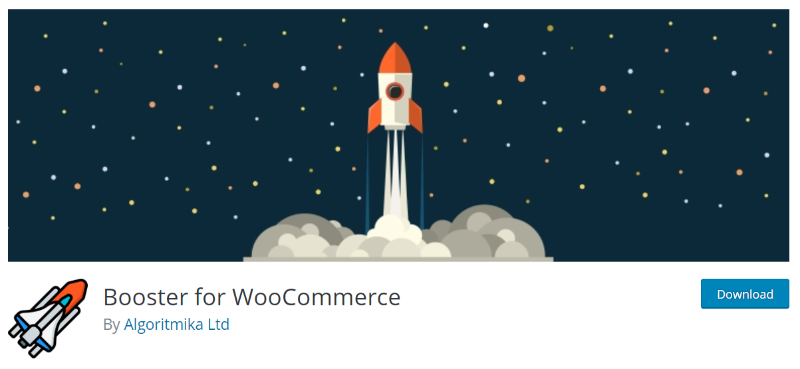 Booster for WooCommerce is an all-in-one plugin for your WooCommerce store that comes packed with powerful features. 
This plugin offers over 100 modules, but here are some of the key features: 
Bulk price converter
Currency exchange rates
Cross-sells and related products
URL coupons
Checkout customization
If you want to keep plugins to a minimum on your site, Booster for WooCommerce is a must-have. 
7. OptinMonster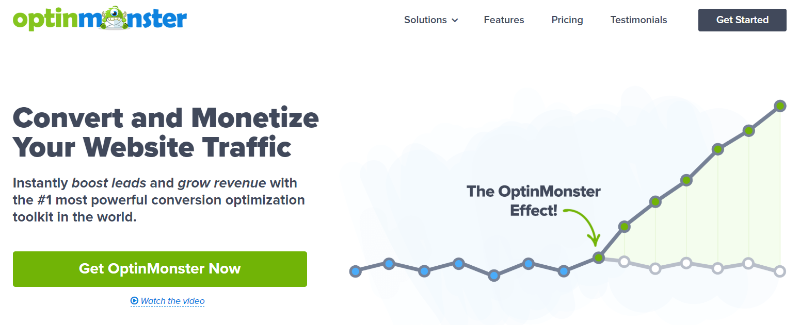 Did you know that many of the visitors to your website will leave and never return? Instead of losing potential customers forever, you need to convert them into email subscribers. Then, you can use email marketing campaigns to turn them into customers. 
OptinMonster is a powerful lead generation tool that helps you turn website visitors into subscribers and customers. Using OptinMonster you can easily create visually stunning lead capture forms for your website. One of their key features is their exit-intent technology that's able to track when a user is about to leave your site and send them a targeted message at exactly the right time. 
8. YITH WooCommerce Wishlist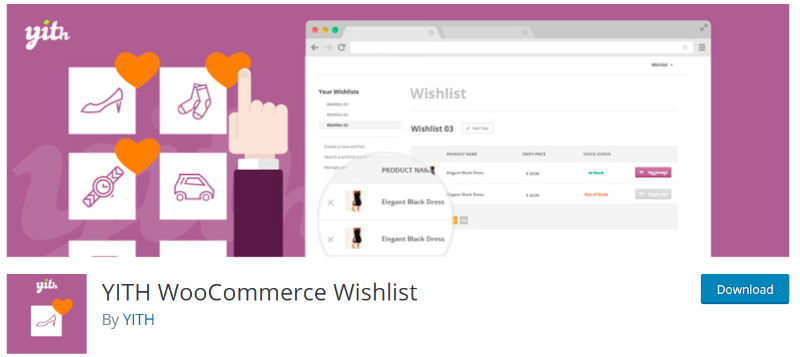 The YITH WooCommerce Wishlist plugin lets shoppers add items from your online store to a wishlist. With the plugin, you can add a link in each product detail page so users can add the item to their wishlist. Then the plugin creates a wishlist page for those items to be listed. Users can then add items from their wishlist to their cart or remove them. 
Giving your website visitors the opportunity to create wishlists will let them easily come back and shop for the items they want. Plus, users can share their wishlists with their family and friends. 
9. WooCommerce Stripe Payment Gateway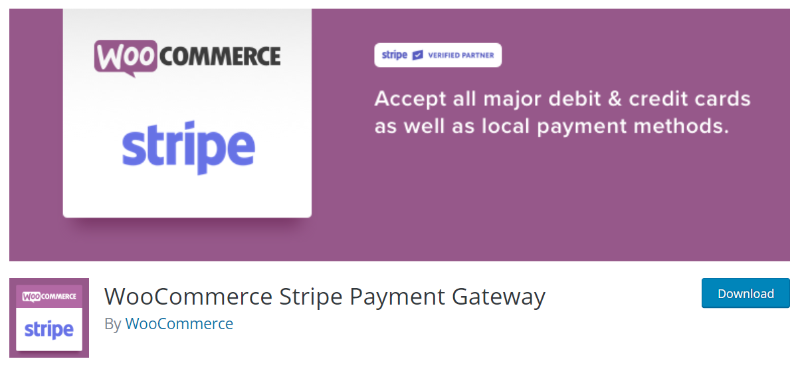 It's important to offer your website, visitors, multiple ways to pay. If your online store doesn't accept a visitor's preferred payment option, they might choose to shop on a different eCommerce website. 
WooCommerce Stripe Payment Gateway lets you accept all major debit and credit cards as well as local payment methods. You can accept Visa, MasterCard, American Express, SEPA, Alipay, and even BitCoin. It also supports Apple Pay, Google Pay, and Microsoft Pay. 
10. WP Mail SMTP by WPForms

When sending emails through WordPress to your customers, you want to make sure your messages reach the inbox. But sometimes, your messages can get marked as SPAM or blocked. 
To prevent your emails from being sent to the SPAM folder, you can use a plugin like WP Mail SMTP. This plugin makes sure your emails are authenticated properly and send via trusted third parties so that your emails successfully reach the inbox. 
11. YITH WooCommerce Quick View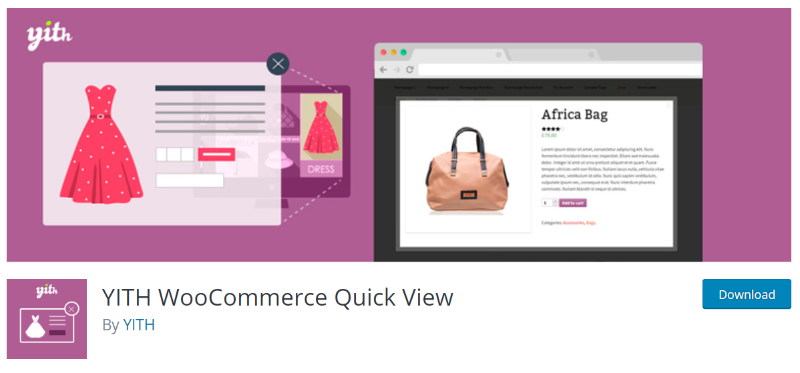 Sometimes online shoppers want to take a closer look at a product without having to click on an image and wait for another page to load. 
YITH WooCommerce Quick View lets users hover their mouse over a button to see a lightbox popup that includes a larger product image, product details, and an add to cart button, without having to leave the product listings or "shop" page. 
12. MonsterInsights

One of the most important elements of your online store is your website analytics. By tracking your eCommerce website analytics, you can discover the demographics of your customers, how they found your site, which of your products are most popular, and much more. All of this information can be used to increase conversions on your site. 
MonsterInsights is the best WordPress analytics plugin. It lets you view your website analytics from right inside the WordPress dashboard. So, no having to switch between tabs to track and monitor your eCommerce analytics. Plus, you can integrate MonsterInsights with your WooCommerce store in just a few steps. 
13. WooCommerce Currency Switcher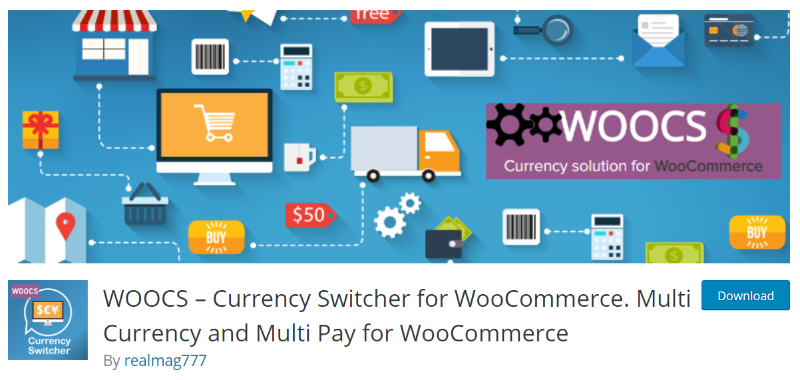 If you want to reach international shoppers with your online store, it helps that they can view the prices of your products in their own country's currency. 
WooCommerce Currency Switcher is a plugin that lets your website visitors switch currencies and get rates converted in real-time. Customers can also pay in their preferred currency. You can easily add the widget to any part of your website and it can be graphically displayed in 3 different ways: drop-down, flags, and side switcher. 
14. WooCommerce Multilingual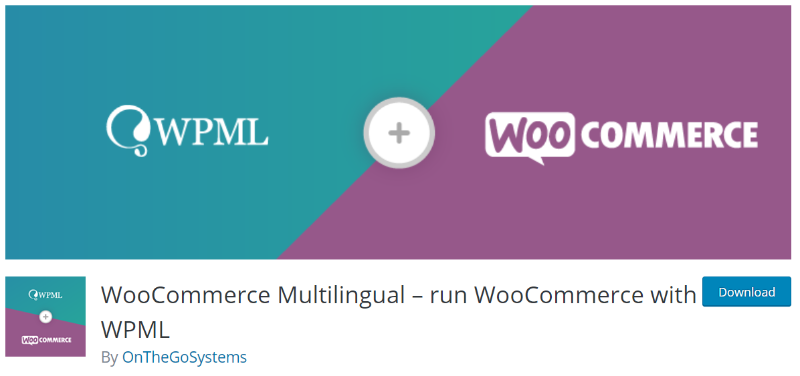 Again, if you want to reach shoppers around the globe, it's also important that they can understand your website. 
WooCommerce Multilingual lets you run a fully multilingual online store. It translates all WooCommerce products, keeps the same language throughout the checkout process, and can send emails to clients and admins in their language as well. 
15. TrustPulse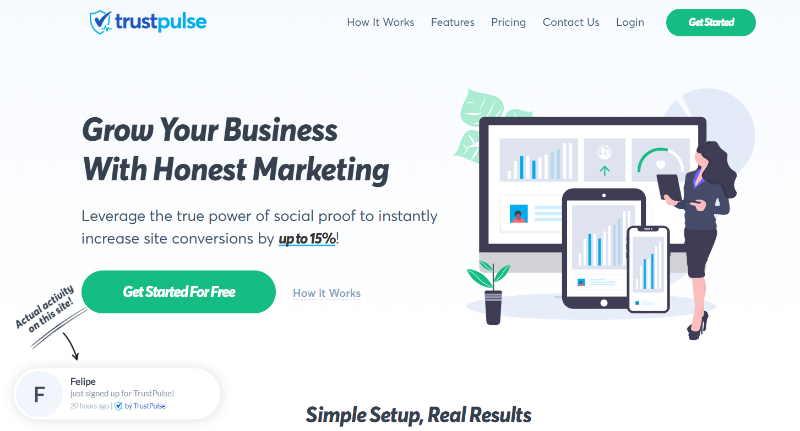 When online shoppers can see that other people are buying your products, they'll be more likely to make a purchase as well. This phenomenon is social proof in action. Displaying social proof on your website can increase site conversions by up to 15%.  
TrustPulse is a powerful social proof notifications app. It displays real-time notifications to your website visitors anytime another user joins your email list, signs up for a demo, or makes a purchase. Other key features include flexible design options, advanced targeting rules, analytics, and incredibly easy setup. 
16. WooCommerce PDF Invoices & Packing Slips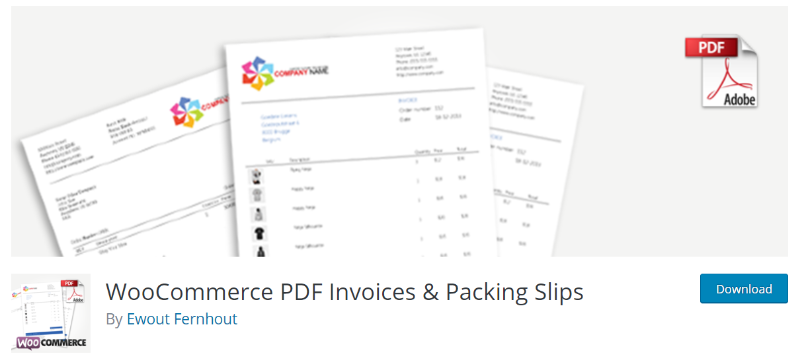 Want to make creating and sending invoices or packing slips easier? Then you need the WooCommerce PDF Invoices & Packing Slips plugin. 
This plugin automatically adds a PDF invoice to order confirmation emails that are sent out to your customers. Customers also have the option of downloading the PDF invoices from their account area as well. Other features include invoice templates, the ability to generate invoices in bulk, sequential invoice numbers, and more. 
17. WooCommerce Menu Bar Cart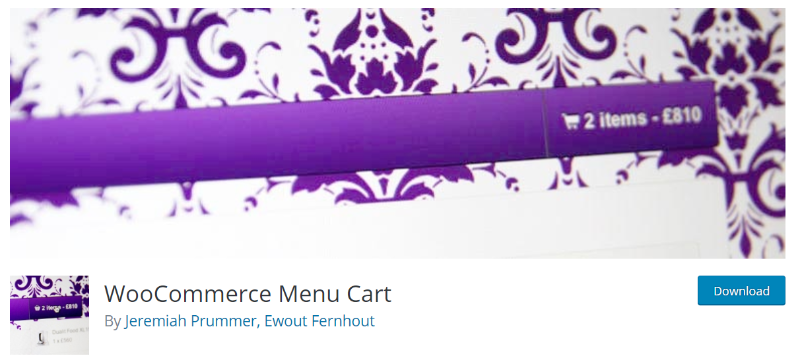 Most eCommerce websites have a prominently displayed shopping cart button in the navigation menu so site visitors can easily access their carts. But, if your WooCommerce theme doesn't show a cart button at the top of your site, you can add one by using the WooCommerce Menu Bar Cart plugin. 
This plugin works with any theme to install a shopping cart button and it takes less than a minute to setup. It also comes with a number of configuration options such as the option to display always, or only when items are in the cart. 
18. WooCommerce Products Filter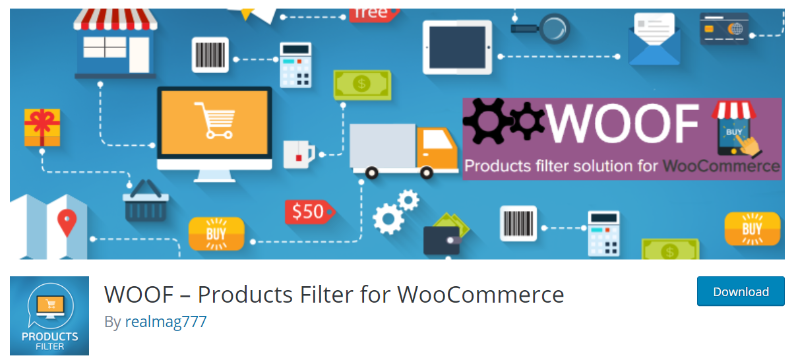 If you have an online store with a ton of items and categories, you'll want to make it as easy as possible for your website visitors to find exactly what they're looking for. 
WOOF Products Filter for WooCommerce is a product search plugin that lets your site visitors filter products by categories, price, product tags, attributes, and more so they can quickly find what they want to buy. 
19. Direct Checkout for WooCommerce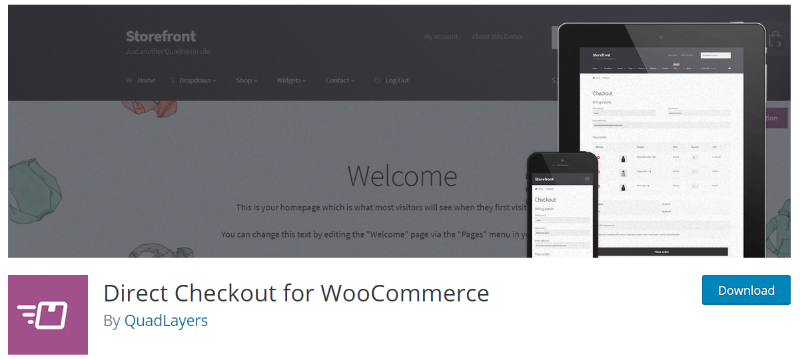 Direct Checkout for WooCommerce lets you simplify the checkout process for your customers. Instead of leading users to the cart page, you can redirect them straight to the checkout page. Other features include one-page checkout that lets users edit their carts directly from the checkout page and a quick purchase button to a single product page that lets users go straight to checkout after clicking it. 
The faster online shoppers can checkout, the more sales you can make. 
20. WooCommerce EU VAT Compliance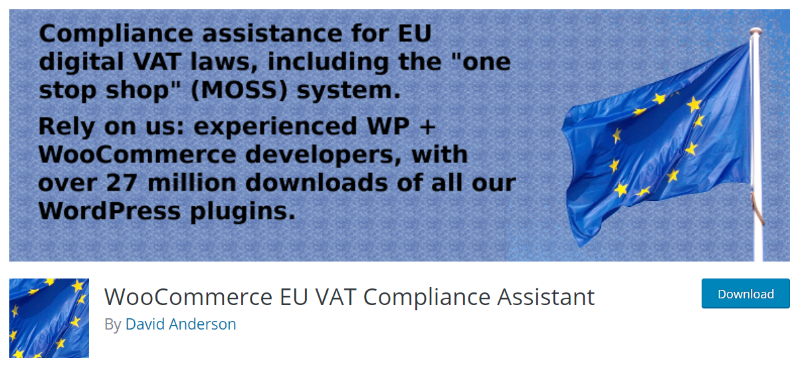 If you're selling digital goods such as eBooks and software, you need to make sure your online store complies with EU VAT laws, which applies even if the seller isn't based in the EU. 
WooCommerce EU VAT Compliance will automatically detect the location of your customers and display prices with the correct VAT from the first time a customer sees a product. 
21. YITH WooCommerce Ajax Search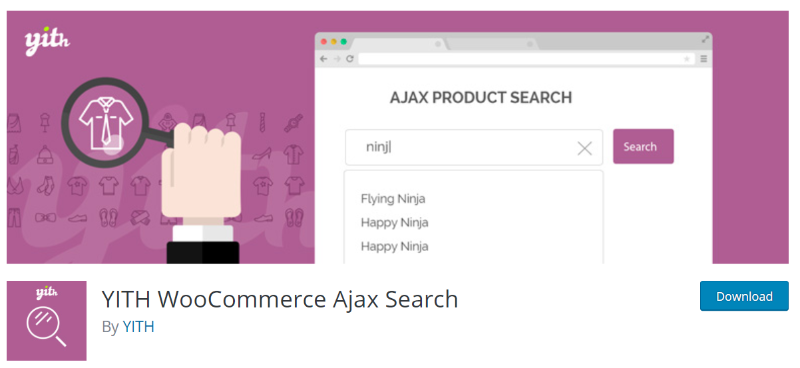 Previously, we mentioned a plugin to help your site visitors filter products, but the YITH WooCommerce Ajax Search lets your customers find what they're looking for even faster. 
This plugin creates a simple search box that shows instant results. So, as a user is searching for an item, the plugin will start to display suggested items based on what the user is typing. This helps users search through multiple categories at once without having to leave the page and it's also helpful for shoppers that forget the name of an item. 
WordPress and WooCommerce make it easy to create an online store. But, with these WooCommerce plugins you can build an online store that's both powerful and enjoyable for your website visitors. Plus, because most of these plugins are free, you can play around with different options to make sure you're getting exactly what you need to manage your online store and optimize it for conversions.
The post 21 Best WooCommerce Plugins for Your Online Store (Most are Free) appeared first on Torque.