While most bloggers think of building an email list as a Herculean task, it can really be a simple process if you have the right tools at your disposal.
Thankfully, there are plenty of plugins you can use to easily grow your email list. We hand-picked a few of the best WordPress plugins you can use to boost your conversion rates and generate more email subscribers using the many different parts of your blog.
See if you already use any of these plugins on your blog, or if it's time to step up your blogging game.

Installing a high-quality email opt-in plugin is the first step you should take to start building your email marketing list. OptinMonster is the best plugin you can use to get that job done.
Using OptinMonster, you can set up laser-targeted pop-up messages, embed email opt-in forms inside blog posts, create fullscreen welcome gates, and do much more to generate more leads from your blog.
Main Features
OptinMonster comes with a beginner-friendly setup process and it easily connects with WordPress to let you start creating opt-in forms within just 60 seconds.
OptinMonster features plenty of professionally designed opt-in form templates, and you can even customize them to your preference using the simple editor.
In addition, the plugin also comes with an easy A/B testing system, slide-in forms, floating bars, and exit intent technology that allows you to show your pop-up messages right before a visitor is about to abandon your site.
OptinMonster also has the most advanced targeting features of any opt-in plugin, allowing you to target users by pages viewed, referral source, geolocation, and much more.
OptinMonster integrates with all the most popular email marketing services, including MailChimp, AWeber, and more.
Price: Starting at $9 per month
Best For: Beginners and Advanced users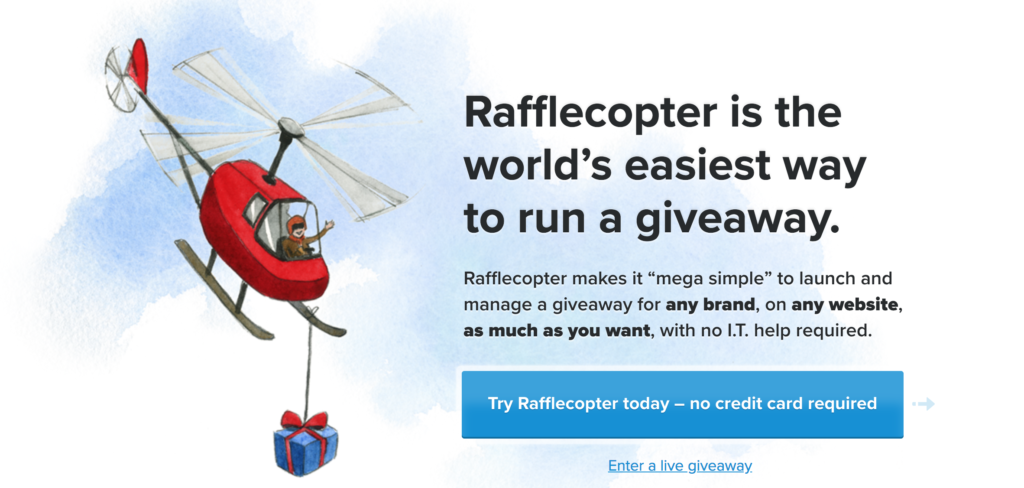 Hosting giveaway competitions is a great way to raise awareness for your blog and get more email subscribers. You can team up with a company to give away a product while also promoting your blog at the same time.
Rafflecopter is a useful tool you can use to create and manage your giveaway competitions.
Main Features
This tool allows you to create giveaways and embed a widget on your blog to let people join the competition. Users will be able to sign up for the giveaways using their email and social network profiles, and once they do, you will be able to collect all the emails, export it as a CSV file, and upload it to your email list.
Technically, Rafflecopter is not a WordPress plugin, but you can easily embed the Rafflecopter widget in your WordPress blog posts by copy-pasting the embed code.
Price: Free
Best For: Beginners

WPForms is a form building plugin that allows you to create contact forms, signup forms, subscription forms, and many other types of forms using a drag and drop interface.
Besides creating regular signup forms, with WPForms you can add a small checkbox to any type of form to let people easily subscribe to your email list.
Main Features
The plugin includes many different form templates for creating different types of contact, signup, and registration forms.
WPForms also supports third-party app integrations, such as PayPal, Stripe, MailChimp, AWeber, GetResponse, and more for building advanced forms as well.
Price: Starting at $39 per year
Best For: Beginners and Advanced users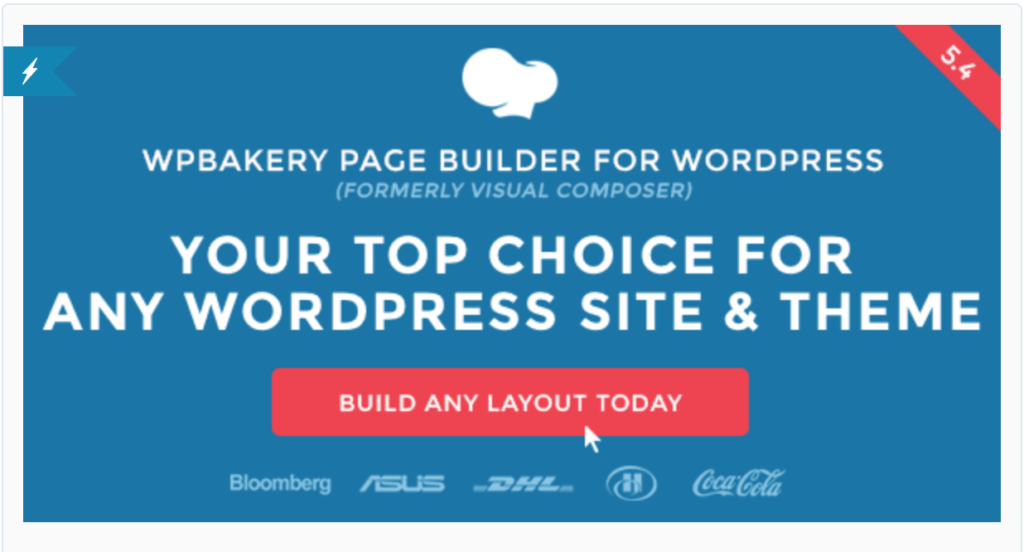 Creating landing pages is an important part of lead generation. When you're using free eBooks, email courses, or free product trials as incentives for subscribers, you can use landing pages to effectively generate more leads.
Visual Composer is a WordPress plugin that lets you build landing pages on your blog using a drag and drop editor without having to write any code.
Main Features
Visual Composer comes with a beginner-friendly front-end user interface for designing and customizing landing pages. It also includes lots of templates you can use to instantly create professional looking landing pages.
Price: $34
Best For: Beginners and Advanced users

Comment Mail is a useful plugin that integrates with your blog comments section to let users subscribe to comment threads to get notified of the new comments in the post.
The plugin also comes with a nifty MailChimp integration that you can use to let users also subscribe to your email list from the comments section.
Main Features
In addition to the MailChimp integration, the plugin also supports email list export. This tool allows you to collect and export all the emails from your comments threads into a CSV file and upload to any email marketing service.
Price: Free
Best For: Advanced users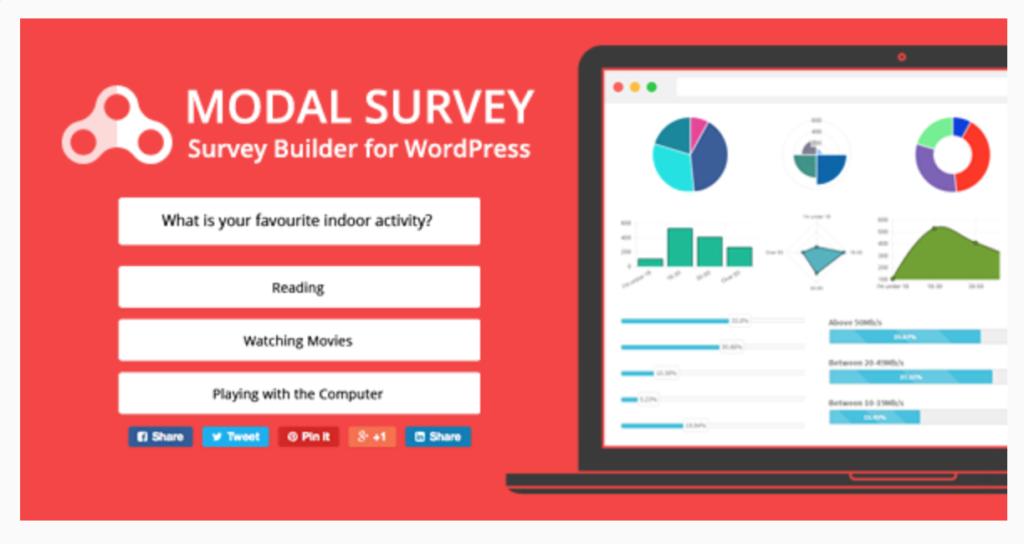 Creating polls and surveys is another great strategy most blogs use to keep users engaged with interactive content while also gathering data at the same time.
Modal Survey is a powerful poll and survey plugin that lets you create beautiful surveys for your blog. The plugin also supports integration with Active Campaign, Campaign Monitor, MailChimp, and many others for collecting emails from the users as well.
Main Features
In addition to surveys and polls, the plugin lets you create interactive trivia quizzes for entertaining your visitors and includes a product recommendation feature for boosting sales through your polls.
The plugin comes with plenty of customization options for creating personalized surveys and quizzes with beautiful designs. You can also use the plugin as a rating system as well.
Price: $35
Best For: Advanced users
Over To You
A great thing about these plugins is that they let you make the most of every part of your blog to help generate more subscribers for your email list. With the help of these plugins, your email list will definitely start to grow right before your eyes.
Know any other great email list-building plugins? Let us know in the comments.
The post 6 Plugins to Help Increase Your Email Subscribers appeared first on Torque.