SEO case studies are a great way to learn more about how to do search engine optimization. Instead of studying the theory and applying it to your own site in the hopes of achieving results, you can instead see what someone else did and got out of it.
In the following, you will find the key findings of the best SEO case studies out there. In addition, since SEO is constantly changing, we have only included those ones that were published in the last two years.
SEO Case Studies to Inform Your Optimization Efforts
What follows is a list of case studies in search engine optimization to help improve your site ranking.
Brian Dean's Backlinko blog has quickly become one of the go-to places for learning SEO. He also has a number of case studies on there.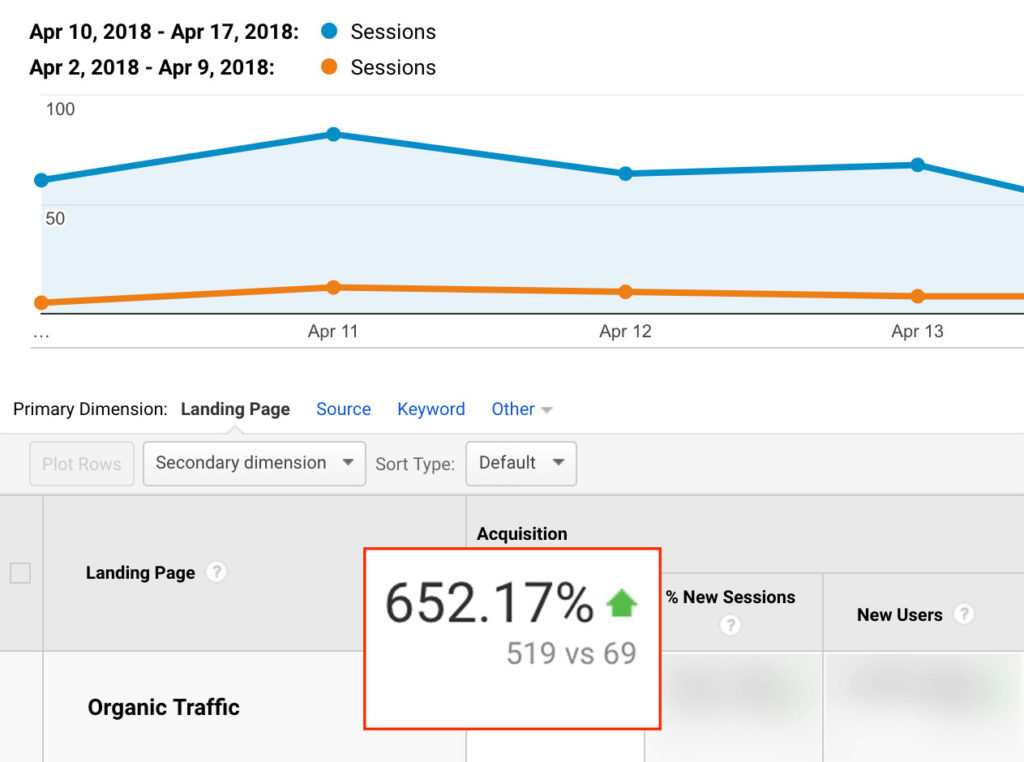 The one mentioned above is the follow up to his well-regarded Skyscraper Technique. Here is its essence:
Figure out the user intent — Use Google to understand what kind of information searchers are looking for (informational, navigational, commercial, transactional).
Satisfy your users' intention — Make sure your content fulfills that intent. You can apply this to brand new posts you are planning or by improving an existing piece of content.
Optimize for UX signals — Optimize dwell time, organic CTR, and bounce rate. For example with videos, a table of content, short intros, examples, and proper headings.
The case study itself is full of screenshots and showcases. So, if you want to get the most out of it, I recommend you read it in its entirety.
Gotch SEO belongs to Nathan Gotch and a treasure trove of SEO advice. I only recently discovered the blog but have been a fan since.
The site also has a few case studies but this one is my favorite.
Why?
Because 74.5 percent conversion rate is insane! Normally, 12 percent is a good target, but three quarters!?
How did he do it? Here's the breakdown:
Warm-up visitors with your content before sending them to a squeeze page
Use ad retargeting to bring back those who ignored it the first time
Offer a lead magnet/bribe for handing over their information
Keep the page simple, distraction-free, and to the point
Use benefit-driven headlines to create desire and interest
Only ask for necessary information and do it directly
Customize your calls to action to fit your lead magnets.
Include trust signals such as your logo and a disclaimer for GDPR compliance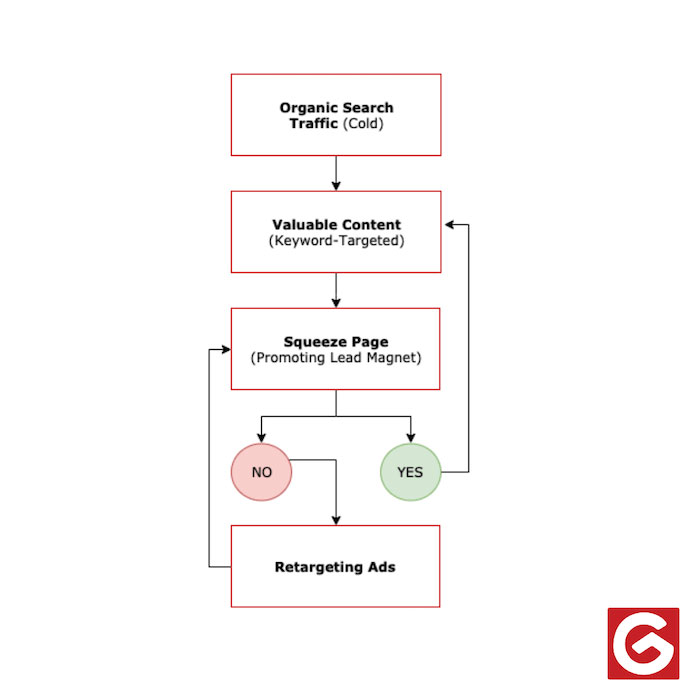 For more excellent content, check out the rest of the blog.
Robbie Richard is an online marketing expert who shares excellent advice on his website. Among them is this SEO case study courtesy of one of his readers.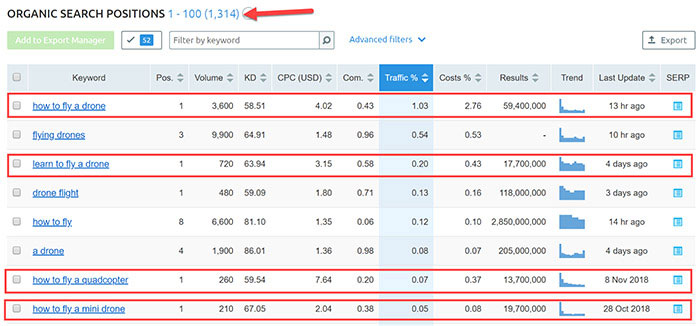 As you can see from the title, he managed to generate impressive visitor numbers for a client site. Here's how:
Do keyword research to discover evergreen topics, keyword opportunities, related keywords, and questions. Do a thorough competitive analysis to determine for which you can rank in the top five within the next three to six months.
Create the best piece of content in existence for your topic (see the Skyscraper Technique).
Make sure you tick all the boxes for on-page optimization. That includes things like site speed and image optimization.
Create a lead magnet and use it to collect email subscribers.
Engage in content promotion, such as on Quora, forums, social media.
Build backlinks through reverse engineering your competitors' profiles, taking advantage of link gaps, roundups, and resource pages.
Rinse and repeat.
Overall, most of it comes down to simply doing solid SEO work. However, the devil is in the details, so I encourage you to read the entire case study.
Professional blogger Anil Agarwal asked himself how long it would take for a new keyword to land on the first page of Google.
The short answer: 52 days.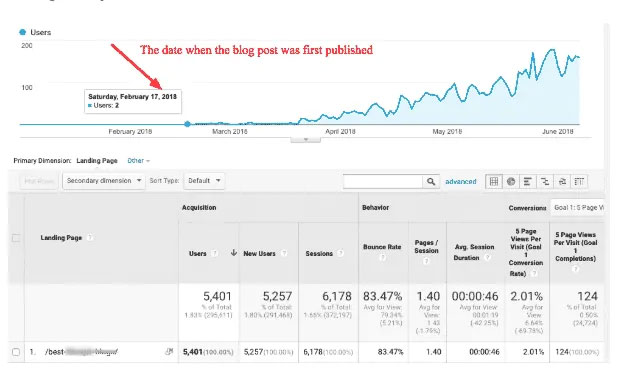 The post in question also generated 5,500 visits within three months and managed to rank for almost 70 other keywords.
Here's what led to these results:
Do keyword research with a focus on long-tail keywords. Pick a primary keyword with 1,000-1,500 monthly searches and a number of secondary keywords. Include them in all the usual places.
Write longer blog posts, in this case, 4,000 words. Learn more about optimal content length here.
Build backlinks through content that naturally attracts them, outreach, guest posting, and commenting.
Again, this is not very unique advice. However, that's sort of the point. To rank well in Google, do your research beforehand, create truly useful content, then promote it to get people to link to it. This has been a working formula for a long time.
This case study is, weirdly, by an anonymous author on the WordStream blog. The site offers tools for improving your online marketing with a focus on PPC advertising. They also post excellent content.
The author went from 20,000 monthly visitors to well over 100,000 through content optimization.

Here's how:
Do an in-depth content audit. Identify posts with great potential to revamp and re-publish them as well as content that needs to go. Redirect the latter to other assets on the blog.
Reach out to people who have linked to similar content before and send them highly personalized, valuable outreach emails asking for links.
Do keyword research for future articles, be sure to target groups of keywords instead of just one. Focus on creating valuable, well-optimized content regularly.
Go through your existing content and add internal links with optimized anchor tags.
I found this case study interesting because it focused mainly on content pruning and optimizing existing assets rather than starting a strategy from scratch. Too often, people focus their efforts only on creating new content instead of working with what they already have. See how to increase traffic without creating new content for more on this.
SEMrush is one of the most popular SEO tools out there. Unsurprisingly, they also have an excellent blog on all things search engine optimization.
This particular case study talks about how to dominate in local searches. It uses the example of a local taxi company in a mid-sized town. Here's how the author improved their local visibility:
Improve site structure and layout to focus on your services. Include the city name on service pages. Introduce structured data.
Create helpful content for tourists and other potential customers, e.g. information about nearby airports. Plan future content.
Optimize NAP (name, address, phone number) and map position to be closer to the city center.
Overall, the case study stresses understanding the client's needs first and making decisions from there.
All SEO Case Studies in Summary
Case studies are a great way to learn things in a more practical manner. They demonstrate knowledge with actual examples and results. For that reason, they are a great source of information.
The SEO case studies above demonstrate different ways to perform well in search engines. To drive the point home, let's summarize them one more time:
Make sure to do proper research to understand your audience, find the right keywords, target the right people.
Put a lot of effort into your content so that it provides value, looks good, and performs well. Long-form content is often the best option.
Check all the boxes for optimizing your pages to look good in search engines.
Engage in content promotion to build links and get it in front of people.
Optimize existing content, this can also mean getting rid of some of it.
Hopefully, you have found some inspiration in the above to improve your own site. If you have additional resources, we'd love to hear about them!
Do you have more SEO case studies you find worth sharing? If so, please let us know in the comments section below!
The post 6 Eye-Opening SEO Case Studies and What Made Them Succesful [2019] appeared first on Torque.