Finding ways to reduce shopping cart abandonment is one of the main challenges in running an e-commerce site.
Research suggests that up to 75 percent of all online shopping carts are abandoned before making a purchase. Of course, this phenomenon has serious consequences for your bottom line.
Because of that, in this post, we will talk about how to tackle this problem. You will learn the main reasons for shopping cart abandonment as well as solutions to stop it from happening to you.
Note, this stuff will also help if your site is not built with WordPress. However, some of the tools and plugins below are WordPress specific.
Alright, let's first talk about what shopping cart abandonment means.
What is Shopping Cart Abandonment?
The name basically already says it all. Shopping cart abandonment means that someone comes to your e-commerce site, places one or more items in the virtual shopping trolley and then leaves without completing the purchase.
This can happen on the shop page, during checkout or at any other stage of the customer journey. The percentage of people who do this on your site is the shopping cart abandonment rate.
So why does it happen?
Shopping Cart Abandonment Reasons
There are many reasons why anyone would not go through with their purchase, not all of which you can influence.
For example, website speed plays a huge role (to the tune of up to 75 percent increase in abandonment on slow sites) and you can do a lot about that.
At the same time, a large chunk (81 percent) of customers who don't end up buying from you are actually just window shopping and doing research. Only 2-3 percent of customers complete a purchase on their first visit.
As for the reasons why people don't convert more easily, here are the main issues customers have:
Expensive fees like shipping, taxes, etc. (55%)
Necessity to create an account to complete the purchase (34%)
Checkout process too long or complicated (26%)
Didn't trust the site with credit card information (17%)
Website exhibited errors/crashed (17%)
Payment options not sufficient (6%)
There are two things you should take away from this:
Cart abandonment is pretty normal and you just have to accept it as part of running an online store.
At the same time, there many factors that you can influence to reduce shopping cart abandonment on your site.
Let's talk about the second part now.
How to Fix Cart Abandonment
From here on out, you will find a number of cart abandonment solutions you can use to get this nuisance under control. Let's start off with some basic technical measures.
1. Increase Site Speed
As seen above, slow loading times have a huge impact on cart abandonment rates. For that reason, one of the most high-impact actions you can take is to make sure your site loads as quickly as possible.
This is just part and parcel of having a website these days. Google has found that longer loading times greatly increase bounce rate on mobile.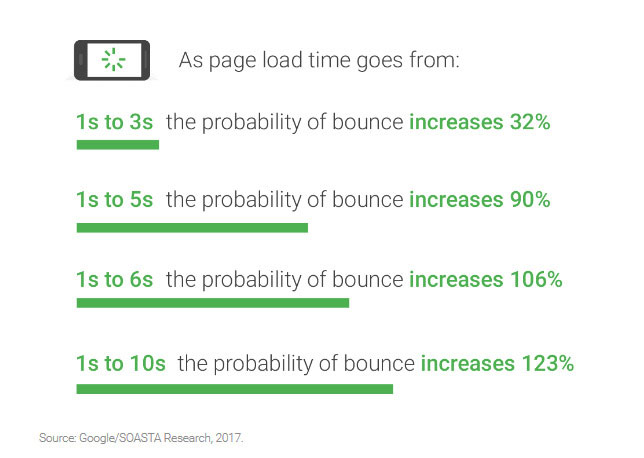 In addition, 10 years ago Amazon reported that an extra second in page loading time could cost them $1.6 billion in sales.
Therefore, having a fast site is one of the pillars in your quest to reduce cart abandonment rates. We have several articles on that topic chock full of tips to get you started:
2. Make Your Shop Mobile Friendly
More than half of Internet users these days access the web with their mobile devices. At the same time, these types of devices have some of the highest cart abandonment rates.

As a consequence, mobile-friendliness is a huge usability factor for e-commerce.
To figure out where you are standing, be sure to run your site through a mobile-friendliness testing tool.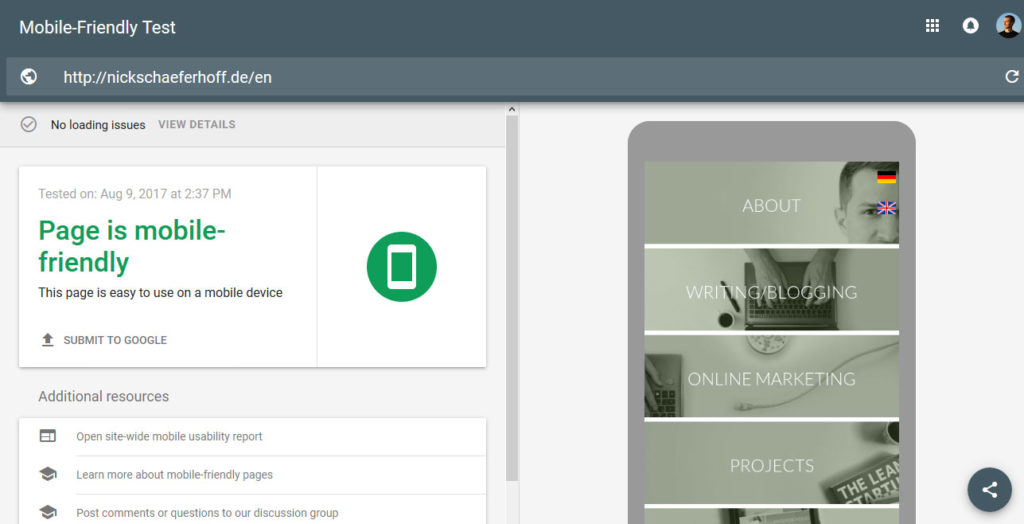 Fix any issues that come up. In addition, check out our guide on how to make a website mobile-friendly. Your customers on phones and tablets will thank you.
3. Start Tracking
You might have heard the old adage "only what gets measured gets managed". In this case, that means before you can reduce cart abandonment rates, you first need know the status quo.
You can find out what's going on by look at Google Analytics and its enhanced e-commerce tracking. Aside from cart abandonment rates, it also has reports on shopping behavior, checkout, sales performance, and more.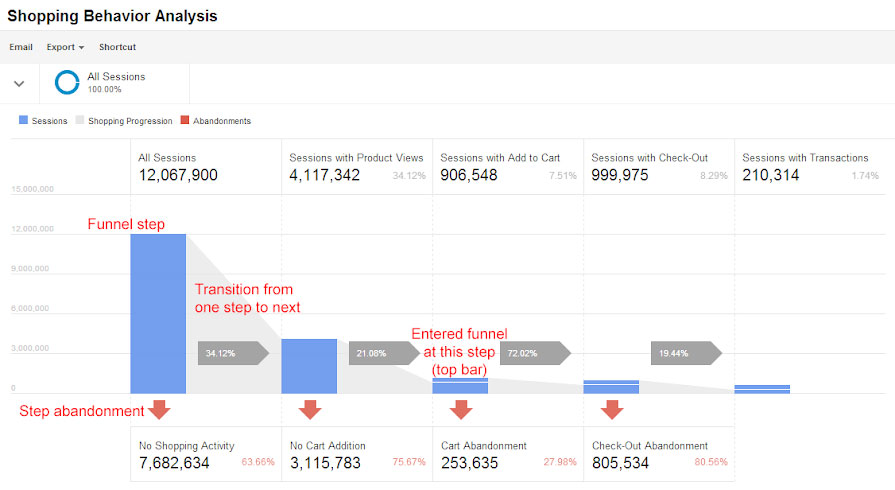 You can learn how to set it up in this tutorial. After that, you are able to access your data through Conversions > Ecommerce > Shopping Behavior inside Google Analytics. From here, you can figure out at what point users abandon the checkout process.
4. Improve the Checkout Process
Based on the data collected above, it's then time to try and find ways to plug the holes through which you are leaking customers. Most of the time, the first step is to simplify the checkout process.
Here are some measures to do that:
Use a one-step checkout — Implement all the steps needed to check out in once page. If you can't condense that much, see if you can reduce the number of steps or just simplify the form or other elements to make things more streamlined.
Enable guest checkout — As we have seen above, being forced to open yet another account is a reason for many not to go through with their purchase. Allowing to shop as a guest does away with that hurdle. WooCommerce has this feature out of the box.
Eliminate clicks — Generally, see where you can reduce the actions that someone needs to take to buy from your store. For example, users shouldn't be taken to their shopping cart automatically after adding an item. Going back is just one more click they need to make.
At the very least, if you can't eliminate anything, use a progress indicator to show people how far along in the shopping process they are.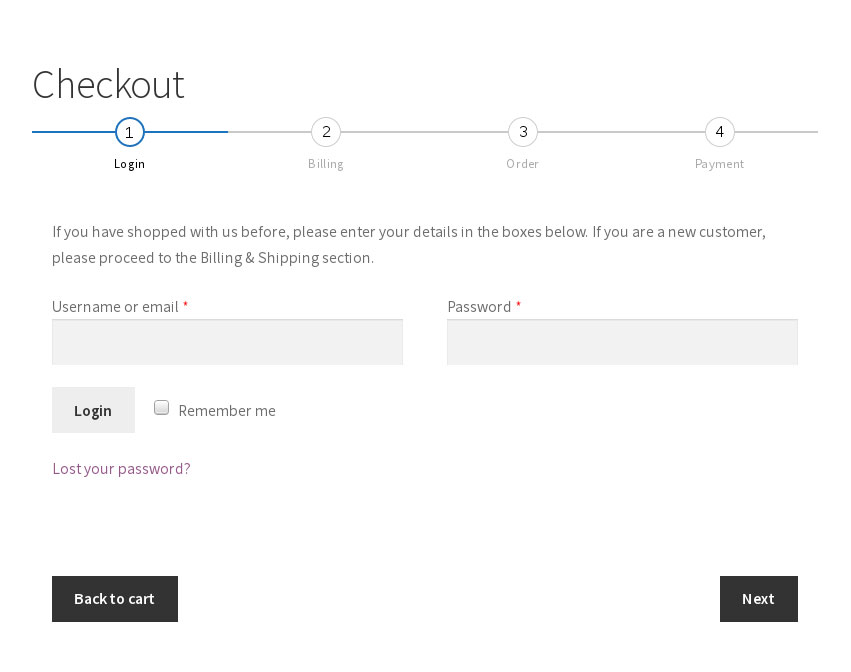 In addition, to find out what works, engage in split testing to see what changes bring improvements.
5. Increase Trust Indicators
Trust is an important currency on the web in general but in e-commerce in particular. When people spend their hard-earned cash, they want to be sure there is no risk involved.
We have a whole article on this topic, but here are some important markers to increase trust:
Professional web design
Clear ways of contacting the site owner
Privacy policy
Trust logos such as from virus scanners
Money-back guarantee or other assurances
If you're going with a security badge, here are the most trusted: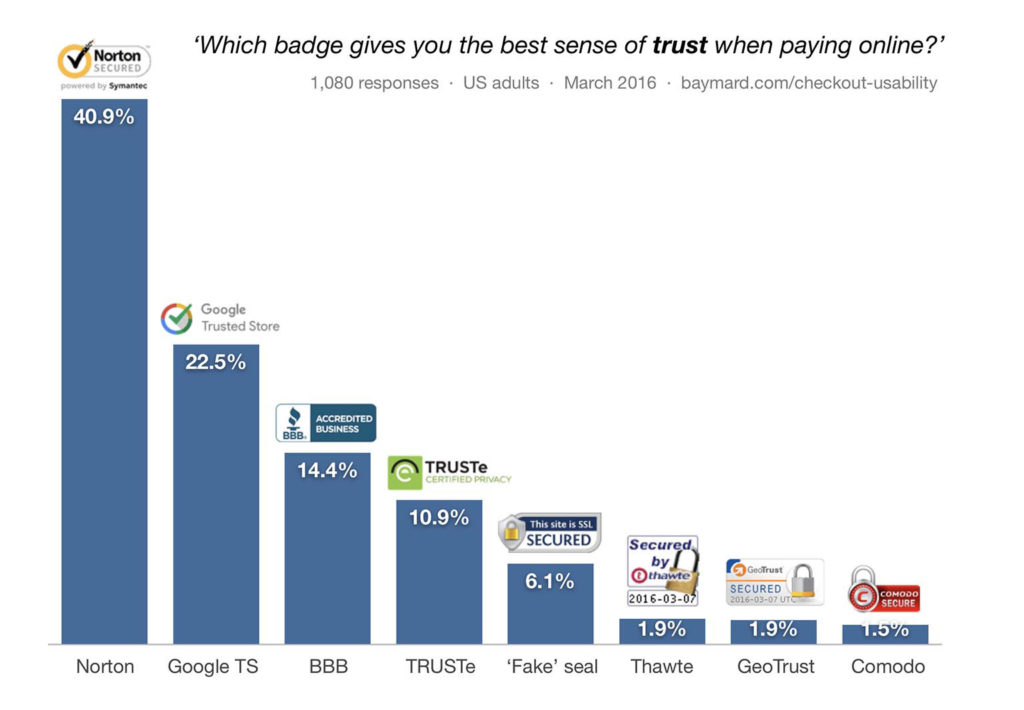 In addition, one thing that has special weight in e-commerce are reviews. They are one of the most trusted factors in purchase decisions. 88 percent of consumer trust them as much as personal recommendations. So, this is a must-have for an online store.
There are a number of WordPress plugins to get reviews on your site and you can find a few of them here.
6. Consider Free Shipping
We have already covered that shipping fees are a big factor in incomplete purchases. There is also evidence that customers care a lot more about no shipping fees than fast shipping.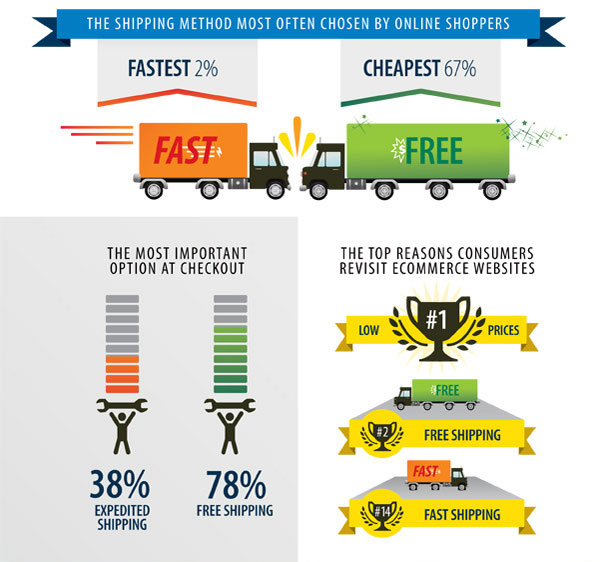 Therefore, if you can make it happen, offering free shipping is a great way to reduce shopping cart abandonment.
Of course, it also needs to make sense for your business. If you can't offer free shipping for everyone, you might at least set a threshold after which customers are eligible to free shipping. This can also increase the order value.
At the very least, indicate shipping costs as early as possible. A good chunk of customers abandon shopping carts due to "surprise fees" at the end.
If you are using WooCommerce, this plugin allows customers to calculate shipping costs on the product page. If if there are any other costs like taxes or fees, make sure to include them on the product page as well.
7. Offer More Payment Methods
If you are dealing with customers from all over the world, you need to understand that one payment system doesn't fit all.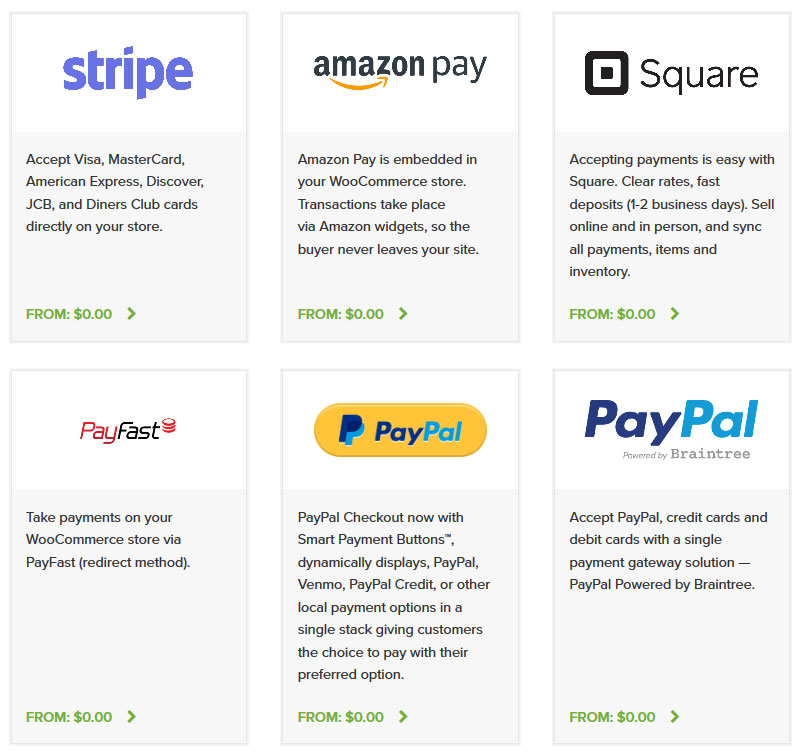 For example, PayPal is not available in some countries, therefore, people from these locales are unable to shop at your store if that's all you offer.
Therefore, find out who your customers are and where they are from. Then, figure out what is their preferred payment method and see how you can accommodate that.
8. Consider Exit Popups
When someone gives up on their shopping, it doesn't mean that's the end of it. As mentioned above, many users who abandon shopping carts are actually just checking prices. They fully plan on buying something but want to find the right place first.
With a little nudge, you might be able to convince them that that place is you. A way to do this is with exit popups that appear during checkout when the user is about to close their browser window.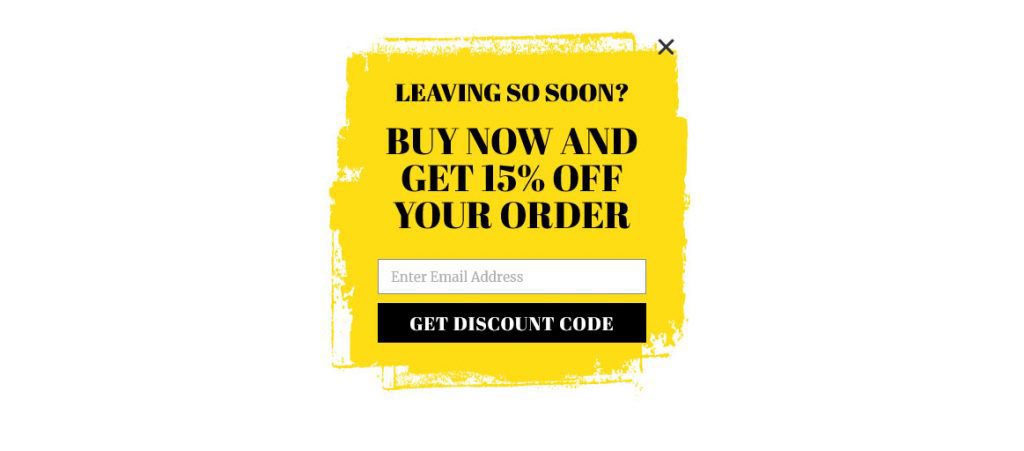 To amp up the pressure, you can couple this with extra incentives such as a time-limited discount. Possible solutions to set this up are Hustle, Popup Maker and Popup Builder. Some page builders also have this functionality. Note that exit popups are a pro feature for some.
9. Use Abandoned Cart Emails
One step further are abandoned cart emails that you can send to people who filled in their email address but didn't complete the purchase. Here you can add extra incentives to get them back or simply remind them of the items in their cart.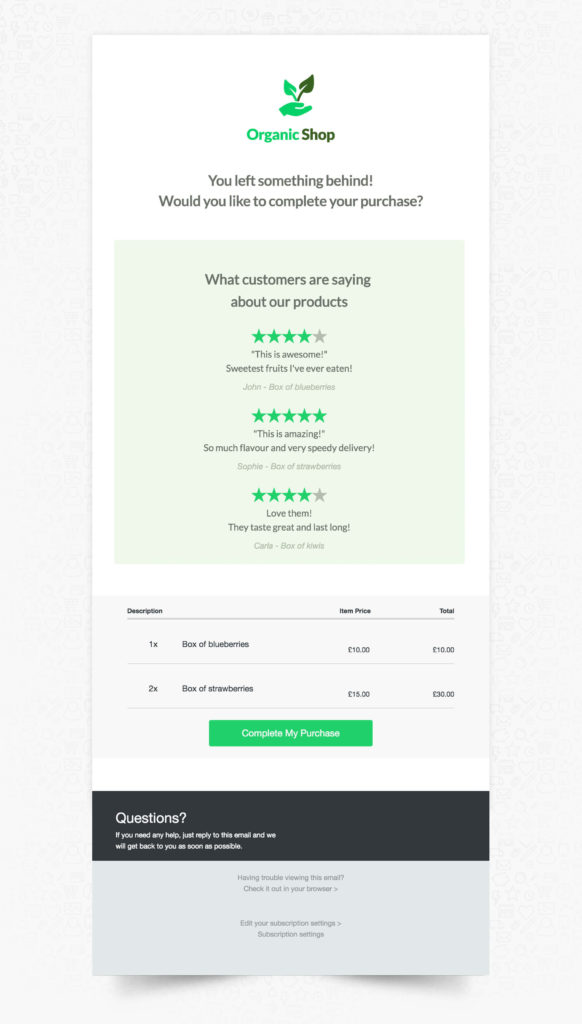 Emails likes this also sport great opening and click rates – 40 percent and 9.5 percent respectively. WPLift has a list of software solutions that allow you to send them.
In addition, this post will give you some best practices for how to make these types of emails effective.
Wrapping Up: Reducing Shopping Cart Abandonment in WordPress
Incomplete purchases are one of the main challenges online stores face. While they are normal, finding ways to reduce shopping cart abandonment is definitely part of your job as an online seller.
Above, we have talked about the reasons why people give up on their shopping and what you can do about it. Here are the steps one more time to drive the point home:
Increase site speed
Make your shop mobile friendly
Track where customers jump ship
Improve the checkout process
Use trust indicators
Offer free shipping
Provide more payment gateways
Use exit popups
Send abandoned cart emails
Now it's up to you to put them into practice.
Have you found ways to reduce shopping cart abandonment? Any other tips you can share? Let us know in the comments section below!
The post 9 Ways to Reduce Shopping Cart Abandonment in WordPress appeared first on Torque.