WordPress powers over 30% of all websites on the Internet.
But affiliate sites? It's gotta be closer to 100%.
Part of the reason is that it's open source, allowing almost anyone, anywhere to make sure its code is firing on all cylinders.
However, there are another 54,000 reasons WordPress is the best blogging platform. That's the number of plugins there are in the directory, all offering an endless number of customizations for free (or extremely cheap compared to hiring your own developer).
Not only do these plugins help you get more out of your affiliate site, but they also help you do a lot less — getting the same benefits without all the manual, time-consuming effort it'd usually take.
So here are my favorite ten affiliate WordPress plugins
1. Yoast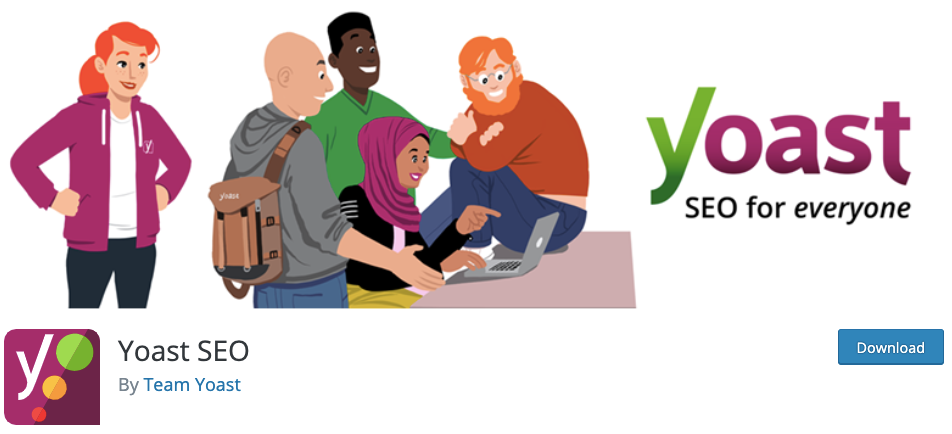 Yoast SEO (formerly WordPress SEO) is far from perfect. But it's hard to argue with over 5+ million other WordPress users.
Yoast allows you to set sitewide settings for handling things like URL settings, categories, and tag archives. You can integrate Google Search Console or generate an XML Sitemap with a few clicks.
The premium version unlocks even more advanced features, like redirect management and news, video, local, or WooCommerce extensions.
Yoast also lets you drill down into each individual page or post to set your meta data or assign canonical URLs to avoid duplicate content.
Yoast has a little bit of something for everyone. And most people will be fine sticking with the free version forever.
2. Thirsty Affiliates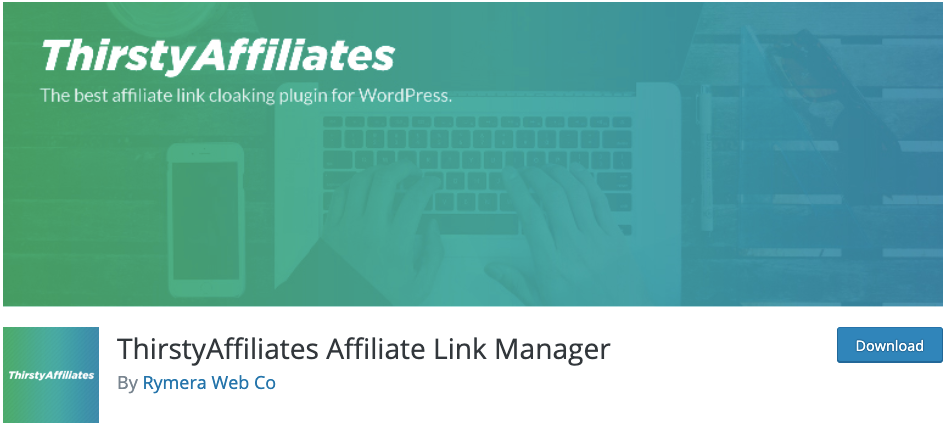 ThirstyAffiliates helps you customize and manage all outgoing affiliate links.
All you need to do is drop in the target URL, customize the URL string so it's more visually appealing (like: "/recommends/wpengine/variation"), and save.
Then, you can categorize them across all affiliate products on your site to make updating and management simple. While still getting the page-level tracking and analytics to see which posts or pages are producing the best revenue.
You can customize redirects so they're 301s, 302s, or 307s. And you can even "uncloak" links if needed to still retain a lot of these benefits without running into issues with different affiliate programs (like Amazon Associates) who might not like it.
3. TablePress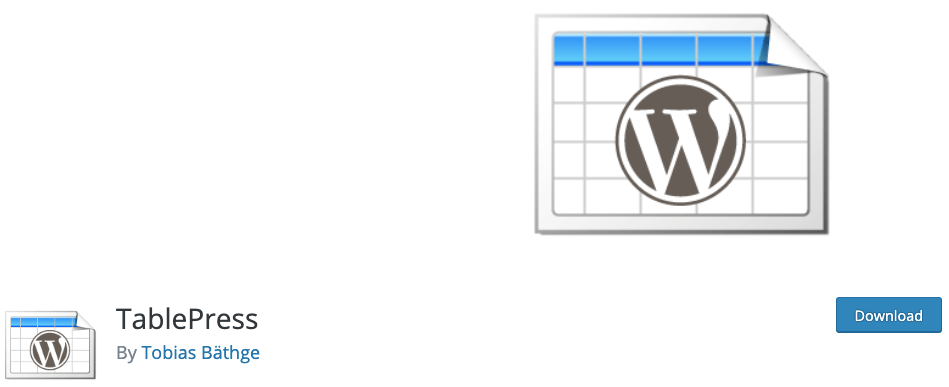 At the heart of any good affiliate site are comparison tables. It might be an individual product, ranking how they 'score' on all of the various features. Or, it might be comparisons across multiple products on the same page.
Either way, these need to be easy to build and edit on the fly. Plus, they need to be responsive.
TablePress ticks all those boxes.
You can visually create and style tables without any knowledge of HTML or CSS. Then, you can grab the embed shortcodes to put them almost anywhere on your WordPress site (pages, posts, or text widgets).
TablePress can add JavaScript libraries for other advanced features, like filters. And you can import or export tables across a variety of formats, including CSV, HTML, Excel, and JSON.
4. Imagify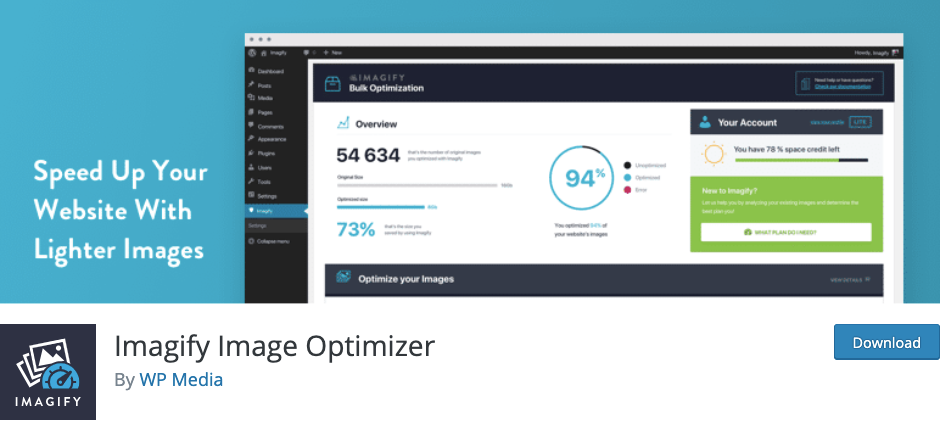 Google released a mobile page speed report that found a four or five second delay can increase the probability of a visitor bouncing from your site by nearly 100%!
The central finding was that most websites are far too slow, especially on mobile. And that many of these issues come from 'bloat' — too many elements, bloated code, and not properly taking care of large files like images or video.
Imagify solves most images problems. Instead of having to manually crop, resize, and compress every single image before uploading them into WordPress, Imagify will do it for you.
It will compress your images to reduce file sizes without sacrificing any of the visually-stunning features. You can compress them in bulk, too. So say goodbye to Photoshop.
And Imagify works with other plugins like WooCommerce and NextGen Gallery to automatically optimize all product thumbnails or gallery images.
5. Gravity Forms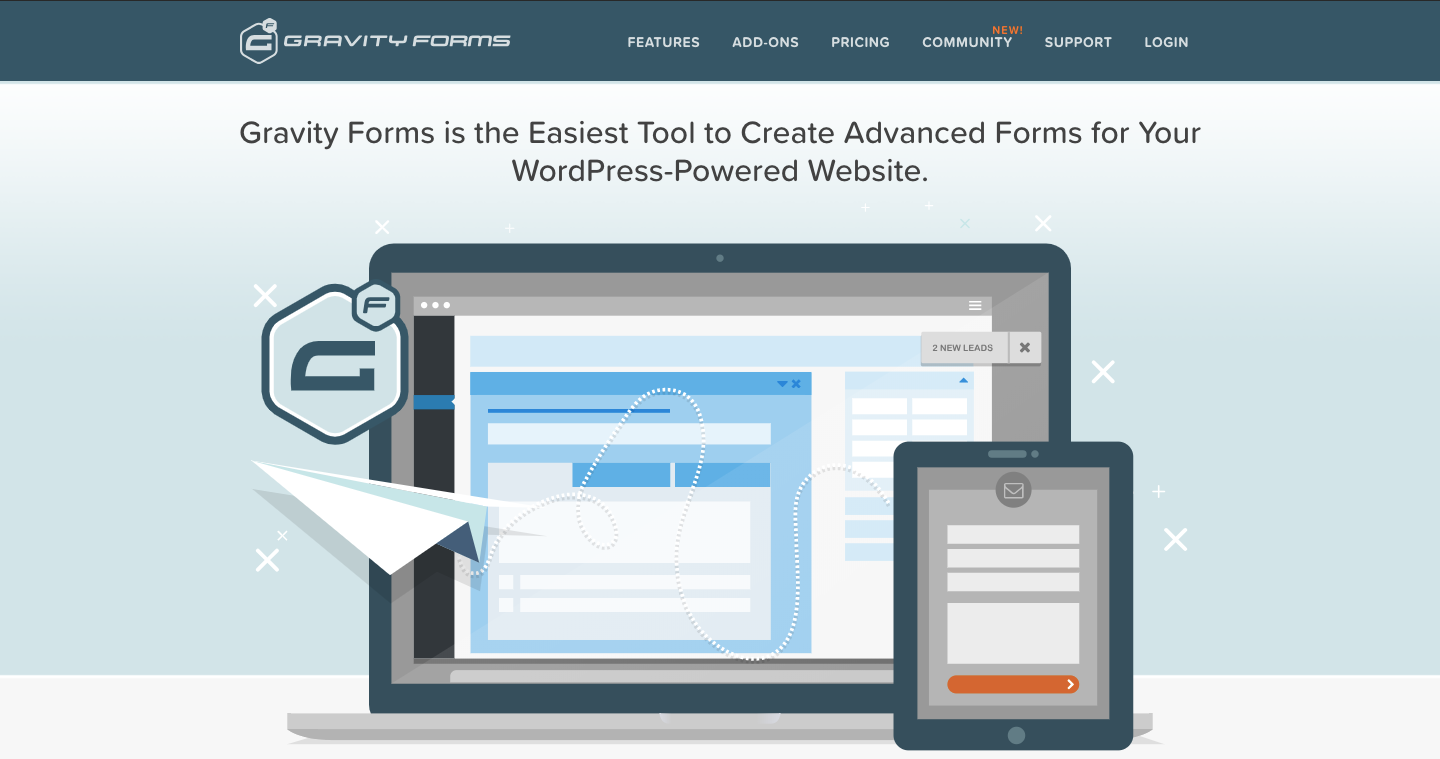 Gravity Forms is a simple form builder, true. But there's actually nothing simple about it when you dig a little deeper.
Gravity Forms can handle all simple tasks, like collecting contact information or opt-ins for all of your favorite email services. However, it can also do a slew of advanced features, too.
It can process product payments through a variety of payment gateways, like PayPal.  You can trigger new internal notifications to ring you on Slack when purchases go through. Then, it can create a new task for you to follow-up on in Trello and sync with FreshDesk so all new site submissions to get automated follow-ups based on repetitive queries and concerns.
There's almost nothing you can't do with Gravity Forms. Except, maybe manage your on-site ads. Fortunately, the next plugin on this list can do that for you.
6. AdSanity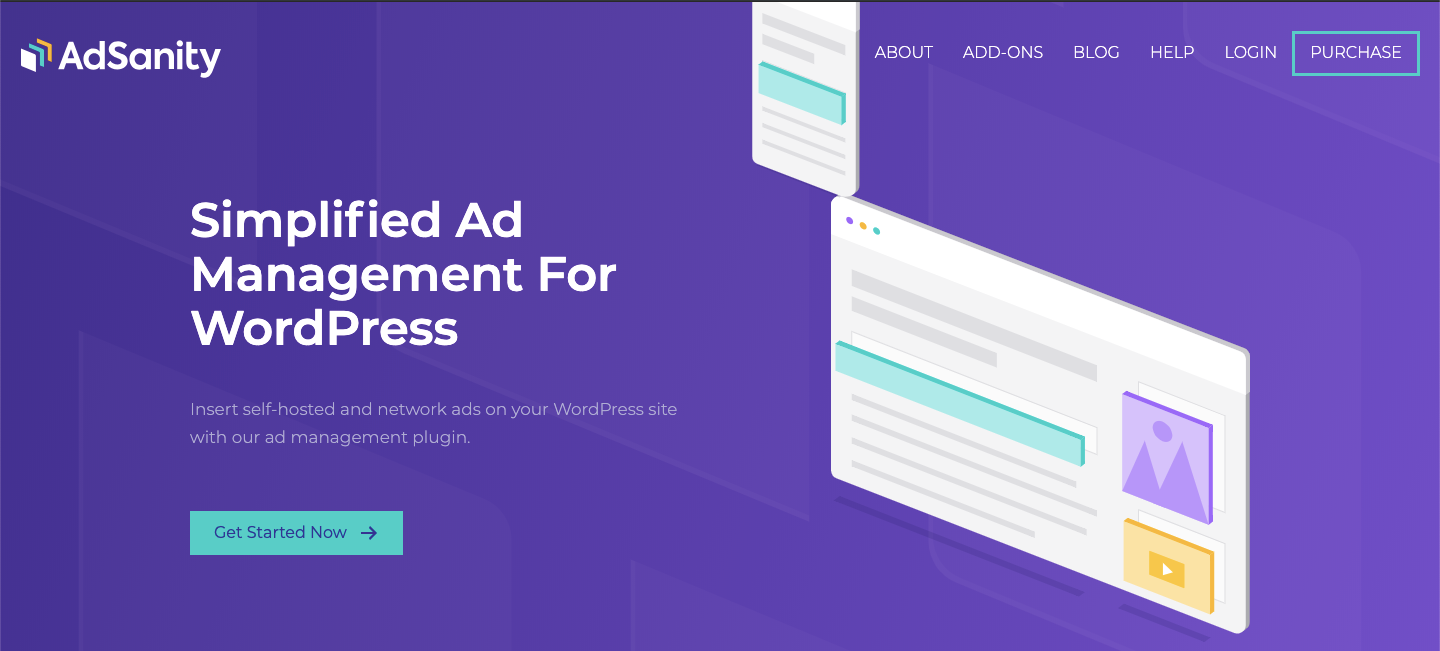 AdSanity turns any regular WordPress install into a fully-fledged, private ad network.
You can use it to create and manage all ads. It gives you settings to customize how these ads rotate or are shown. That includes both locations,  with easy-to-use shortcodes that you can drop anywhere on your site. But also to time ranges to show each, too.
Plus, you get full analytics to monitor performance for impressions, clicks, and more.
7. ManageWP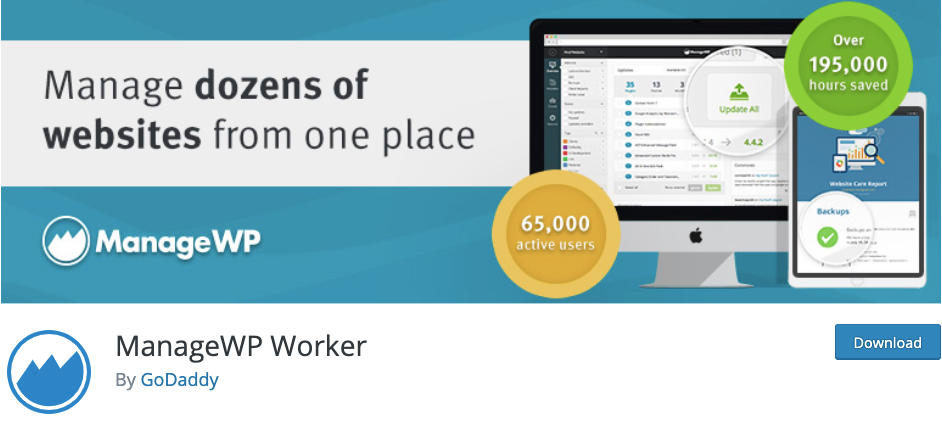 ManageWP is part-security, part-management, and part-productivity tool.
You can load up multiple websites and apply the same settings across all of them. For example, one of the best time-saving features is an auto login across your sites. That way, you don't have to remember or manually insert login credentials.
You can also apply backup settings across your devices, to run on the same frequency (like day of the week or time of day) and back up the files to the same storage areas.
ManageWP will even help you monitor the uptime of your sites and spin off staging areas to make changes or edits before publishing them to the production server.
8. GetResponse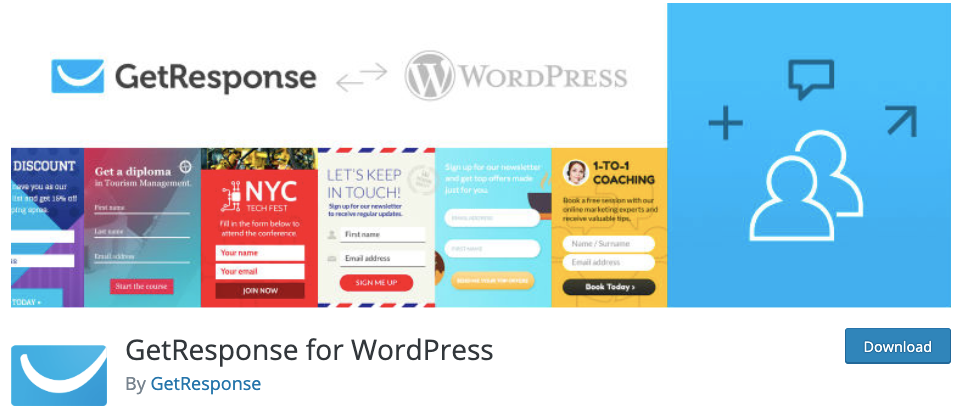 GetResponse has evolved from an email-only tool to a full marketing suite.
The GetResponse WordPress integration helps you import customer or lead opt-ins directly to your database. You can also add new offers to your WordPress site, like webinar registrations or exit intent to incrementally increase sign ups.
GetResponse will also integrate with WooCommerce so you can sync customer data and sales in a single place. That allows you to run an endless amount of personalized, automated campaigns when people add products to their cart but don't buy, or even upsells right after they do buy.
9. RelatedPosts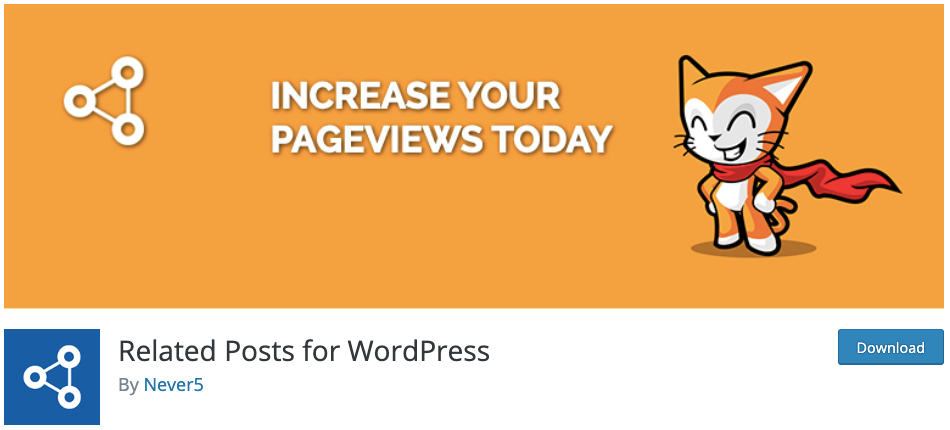 Related Posts for WordPress adds other posts and pages to existing ones based on categories, keywords, or tags.
Or, better yet, you can have it automatically analyze content to dynamically decide which other pages or posts are on your site are the most relevant.
You can customize how these related posts show up (text vs. images, etc.). And you can also customize where these show up (by dropping a shortcode into the theme files or inline with your content.
10. Content Performance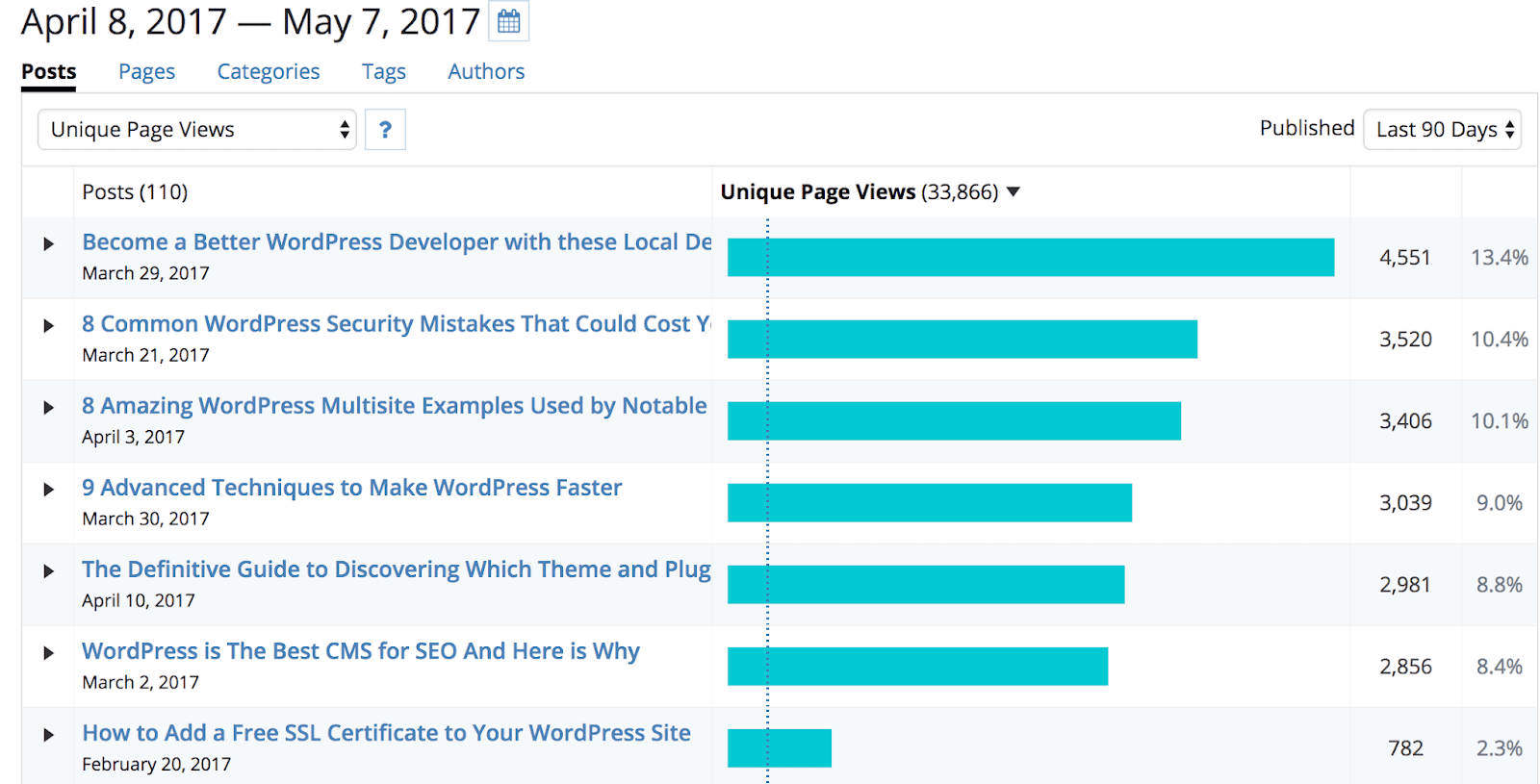 WP Engine's Content Performance plugin is like a simplified Google Analytics that gives you lot of similar features inside WordPress, without the added complexity that content editors or managers don't really need.
You can see which content pieces are bringing in the most visitors. You can segment the high-performing content with the best time on site or conversions.
But you can also zero-in on the content that's underperforming, and work to improve content engagement to keep people on your site longer.
Another one of my favorite features is the ability to segment content based on the author. So if you're hiring and working with multiple writers, you can see which ones are delivering the most views or best on-page performance.
11. Affluent.io
Affluent is not a plugin (GASP!). However, it needs to be on this list due to its level of awesomeness. In short, Affluent helps affiliates combine all data from all their joined program into one easy to use platform. No more logging into multiple networks and trying to figure out where to find the tools you need. Simply add your login info from Shareasale, CJ Affiliate, Awin, etc. in to your Affulent account and customize your dashboard. You can set up automated reports, see how much money you are making, and get intelligent alerts to help your workflow through the day with clients.
Conclusion
WordPress is used by roughly one out of three website owners today. But it's probably used by almost every single affiliate site owner.
The core is rock-solid, constantly updated, and easy to use. Best of all, the 54,000 (and counting) plugins can help any semi-technical person to add advanced features that would usually cost thousands (or takes weeks of development).
These top ten are by no means an exhaustive list. You might even have more.
But they do tick the major boxes for most of the features that successful affiliates use on a daily basis. All for free or less than a few hundred bucks combined.
The post 10 Affiliate WordPress Plugins to Sell More in Half the Time appeared first on Torque.