I was chatting with someone about ClassicPress recently and they said "You know, WordPress gets forked thousands of times a day. In the most basic sense, WordPress is forked every time you download it."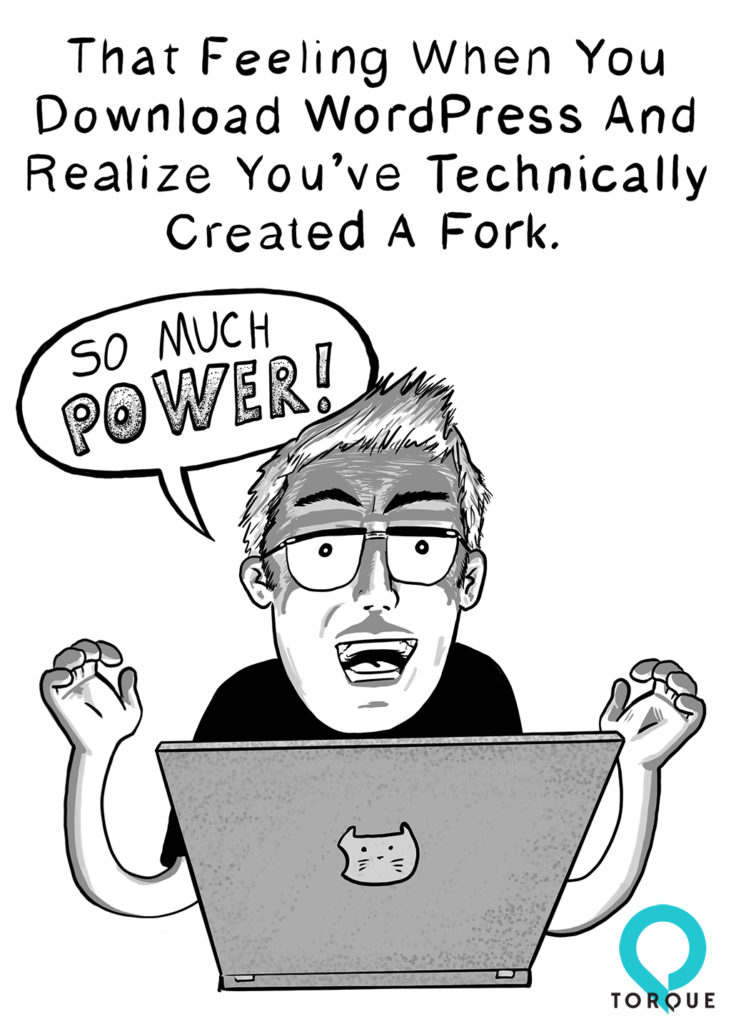 Don't forget to check out our other editorial toons!
The post Torque Toons: The Famous "Five Minute Fork" of WordPress appeared first on Torque.