Speaking of WordCamps, I'll be at WordCamp for Publishers next week in Chicago. I'll be there shooting videos and handing out WordPress themed comics. I hope to see you there!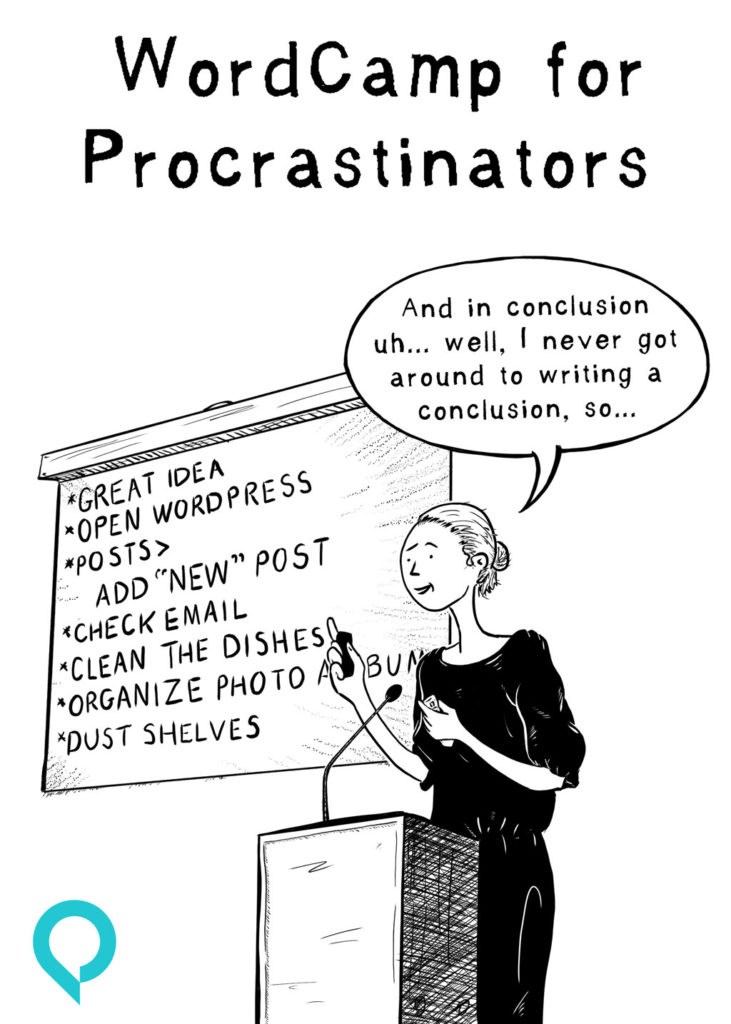 Don't forget to check out our other editorial toons!
The post Torque Toons: WordCamp for Procrastinators appeared first on Torque.