We are very happy to announce that registration for the first WordPress Essex meetup is now open.
The event will be taking place at the Anglia Ruskin University in Chelmsford on Thursday 14 Sep. from 18:30 – 21:00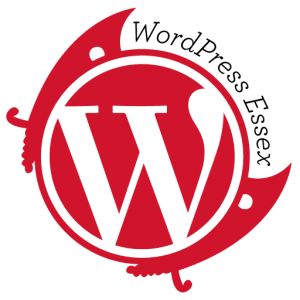 For several years our MD Dan Maby has been organising the WordPress London meetup, which has grown from strength-to-strength with over 2,200 community members to-date.  We recently announced that the event has gained two further volunteer organisers; Annabelle & Gary to help with it's continued growth.
The knowledge and experience learned over the years is now being applied to the first regular WordPress meetup in Essex.  Theevent will take place on the second Tuesday of every month.  With a format that will include speakers, lightning talks, panel discussions and open conversations.
Attendees are welcome from 18:30 with some initial networking, from 19:00 the speakers will take to the floor, expect a break around 20:00 and the formal night finishing around 21:00.  For those that want to we will continue the networking in a slightly more informal way at a local bar.
We are reaching out to WordPress developers, designers, business owners and users through this event.  If you or one of your team would benefit from joining us please take a look at our Meetup page and register for free, attendance is also free.